Genetec – Vaxtor Partnership Announcement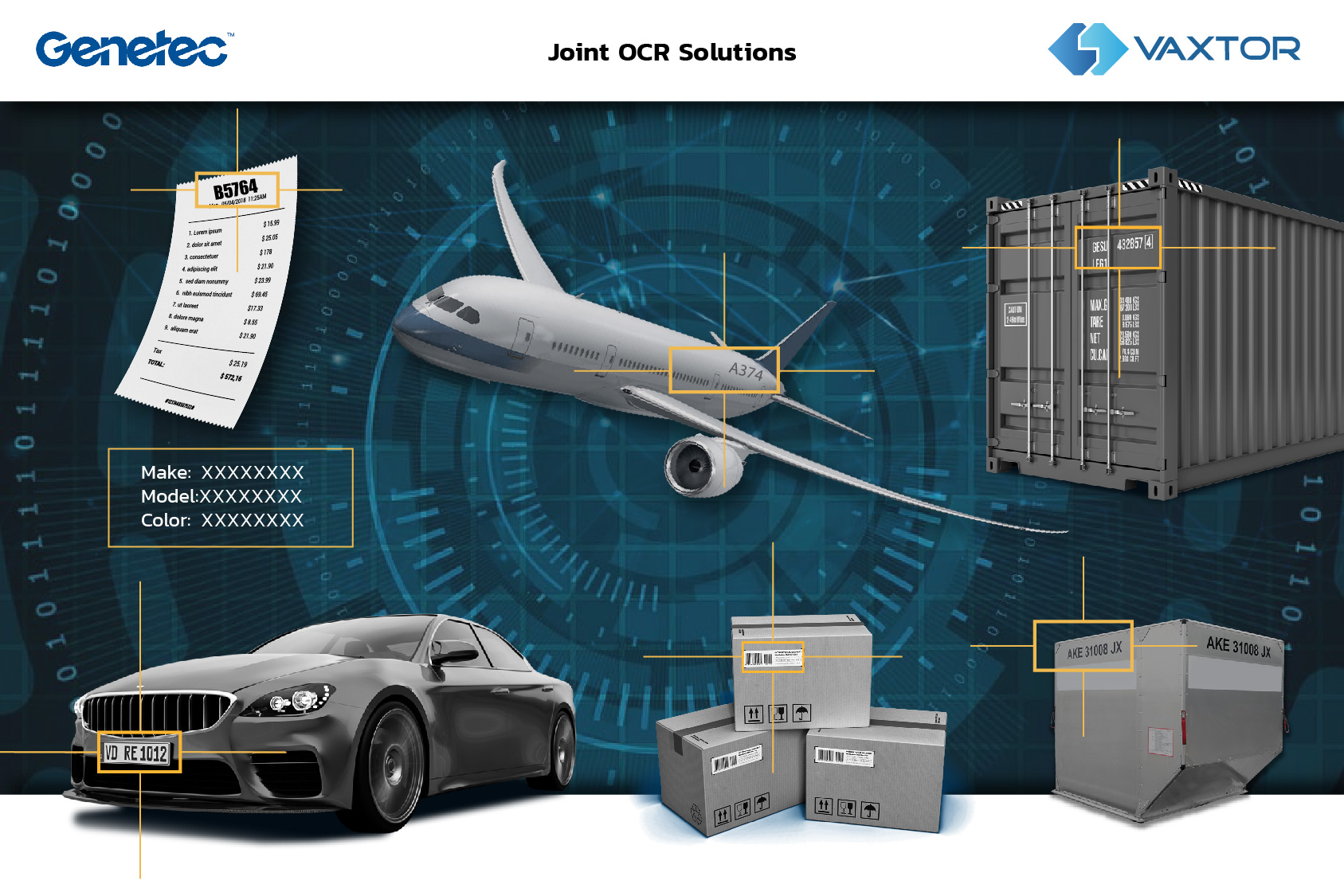 Vaxtor Technologies is thrilled to announce our ground-breaking partnership with Genetec, a leading provider of networked physical security products, services, and solutions.
This collaboration has led to a pioneering integration using Genetec's "Security Center Third Party ALPR plugin". Vaxtor, recognized globally for our accurate, flexible, and scalable video analytic software solutions, has utilized this plug-in in a unique way, leveraging it for a broader range of OCR applications beyond ALPR.
Our partnership extends to a suite of analytics that include Container Codes, customizable generic OCR using Genesis, USDOT numbers, Plane Tail Codes, and more. This opens a new realm of possibilities, enhancing data interpretation and decision-making processes across diverse markets around the world.
With offices on three continents (Europe, Asia, and North America), Vaxtor's global presence ensures round-the-clock sales and technical support. This partnership with Genetec reaffirms our commitment to delivering robust solutions for real-world problems on affordable hardware platforms.
Our in-house development team, specializing exclusively in OCR products since 2016, continues to stay ahead of the curve. This collaboration marks yet another steppingstone in our continuous R&D efforts, aiming to introduce industry-leading breakthroughs across embedded camera, PC, and mobile platforms.
We uphold our reputation for providing the best technology on the market and maintaining excellent support. We are confident that through this partnership, we can better serve you, our valued customers.
Stay tuned for more updates and experience the transformative power of our integrated technologies soon!